Get Your FINNFEST'99-Gear!!!
Merchandise from FinnFest USA '99
---
FINNFEST IS HERE! But you can still get your FinnFest USA '99 hats*, shirts, and coats either through the mail or at the festival.


Did I say HATS?! That's right, I did! Hats will currently be available at the festival. Ask for them at the registration desk, or in the Virtual Finland computer room.

* (look for a description of hats to appear here soon!)
---
FinnFest'99-Gear is avaliable for order. You can order when you send in your registration for FinnFest USA '99. Or, you can order at any time! Either way, you're sure to be looking "stylish" in your FinnFest'99-Gear!!!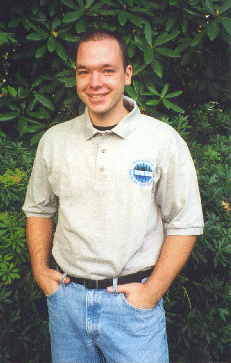 Our polo-shirts come in grey or white, and come from Munsingwear. Each shirt comes with the official "FinnFest USA '99" logo embroidered on the left breast. Sizes include small, medium, large, and extra-large. They grey is $38(US), while the white is only $35. Adult sizes only are available.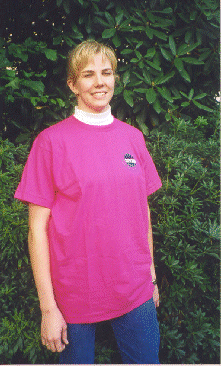 Our T-shirts come both adult and children's sizes. Each comes with the official "FinnFest USA '99" logo stenciled on the left breast.
Children's are by Anvil and come in extra-small, small, medium, and large. Colours are grey, green, and pink. Each is just $12.
Adult T's come in grey (by Hanes) and the wild "Hot Pink" (by Anvil). Available sizes include small, medium, large and extra-large, while the Hanes shirt also comes in the popular "extra-extra-large"! Each adult "T" is priced at $18.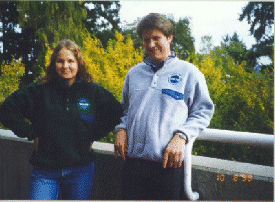 We also offer a very nice fleece pull-over. The fleece material is soft and warm – great for breezy days out on the water! It is manufactured by Port Authority, and comes in grey and forest green. Available sizes are medium, large, extra-large, and extra-extra-large. Each has the official "FinnFest USA '99" logo embroidered on the upper left breast. Each features a left breast pocket with blue snap-down over-trim flap. The front is a four-snap quarter-length design, and the collar is trimmed in the same blue. Also included are lateral hip pockets on each side – great for cold hands! Each fleece-pullover is priced at $65.

Each one of these items is a quality garment. Show your Finnish pride! Help us spread the word! Wearing FinnFest'99-Gear is a great way to do both!!!
Get some for your non-Finn friends too!

---
Get your FinnFest'99-Gear now!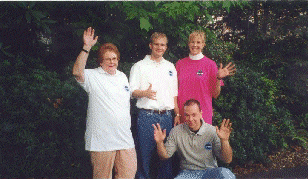 Thank you for your support. See you this July at FinnFest`99!
Please look back here for more FinnFest'99-Gear items as they become available ...